Our Services
Vehicle Washes
The Exterior Wash
The classic all-round car wash.
1.
On arrival, the car is left to rest to achieve the optimal body temperature before the wash begins, as spraying a hot car with cold water can be damaging in the long run.
2.
The vehicle is then covered in snow foam to break down the first layer of dirt, left to sit for 5 minutes, and then rinsed.
3.
In the meantime the wheels, tyres and wheel arches are thoroughly cleaned using two brushes and a separate bucket.
4.
After, the car is washed using a microfibre wash mitt and the two bucket system and dried with a soft microfibre towel.
5.
Finally, the tyres are dressed and glass cleaned, and your sparkling ride is ready!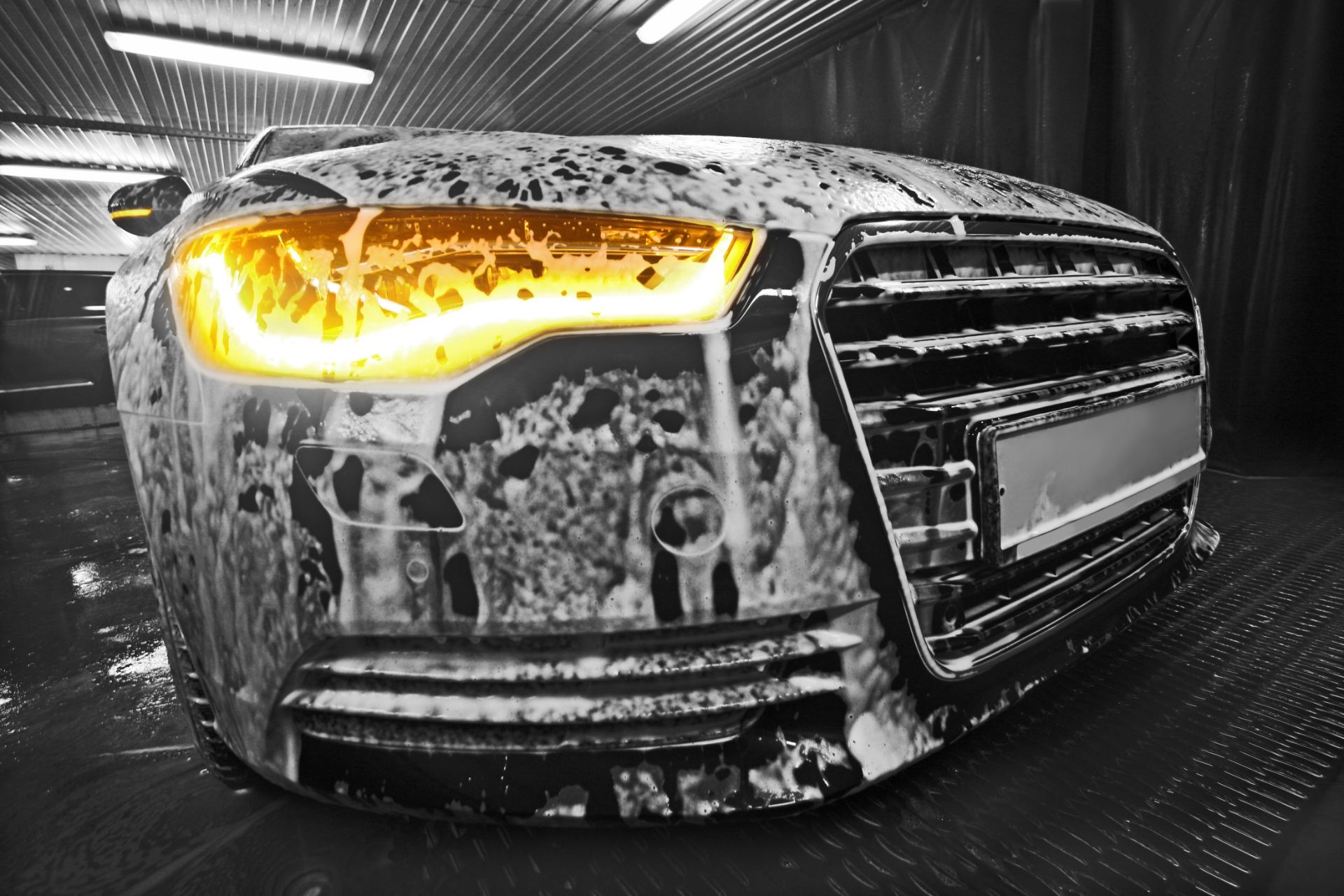 The Full Wash
In addtion to The Exterior Wash...
1.
The vehicle undergoes a front to back vacuum, including the trunk. All dashboard and console materials are wiped down with a rejuvenator and all creaveses are cleaned using soft bristle brushes.
2.
Floor mats are removed and cleaned separately. Seats are wiped down with either fabric or leather cleaner respectively.
3.
Finally the glass is buffed, ensuring no streaks are left behind!
Exterior Extras
Make your car stand out wherever you go
Ceramic Maintenance Wash
We are the Nano-Coating Pros! Which means we maintain as well as we apply. The Ceramic Maintenance Wash is a full wash, but in the end the vehicle's already present nano-coating is inspected and treated to a nano-coating top coat to fill in and maintain the coating ensuring maximum durability.
Deep Wheel Cleaning
All wheels are removed entirely and are chemically decontaminated to remove the major remnants of brake dust and road dirt. The wheels are then foamed and washed by hand individually before going through the clay bar process. Finally they are washed one last time for that showroom finish.
Paint Decontamination
The vehicle is sprayed with a fine quality acid-free, pH-balanced iron remover which opens up the paint's pores to release ferrous particles and to neutralize caustic compounds that have developed in the paint's subsurface. Ongoing damage is immediately stopped and future damage is prevented by removing the ferrous particles.
Clay Bar
Full claybar paint decontamination process. A clay bar is useful for when a car's paint feels rough and is no longer smooth to the touch. By removing contaminants stuck in the paint, it can help restore that nice smooth finish.
Undercarriage Cleaning
The car is lifted and the undercarriage is foamed, brushed by hand and rinsed as many times as necessary.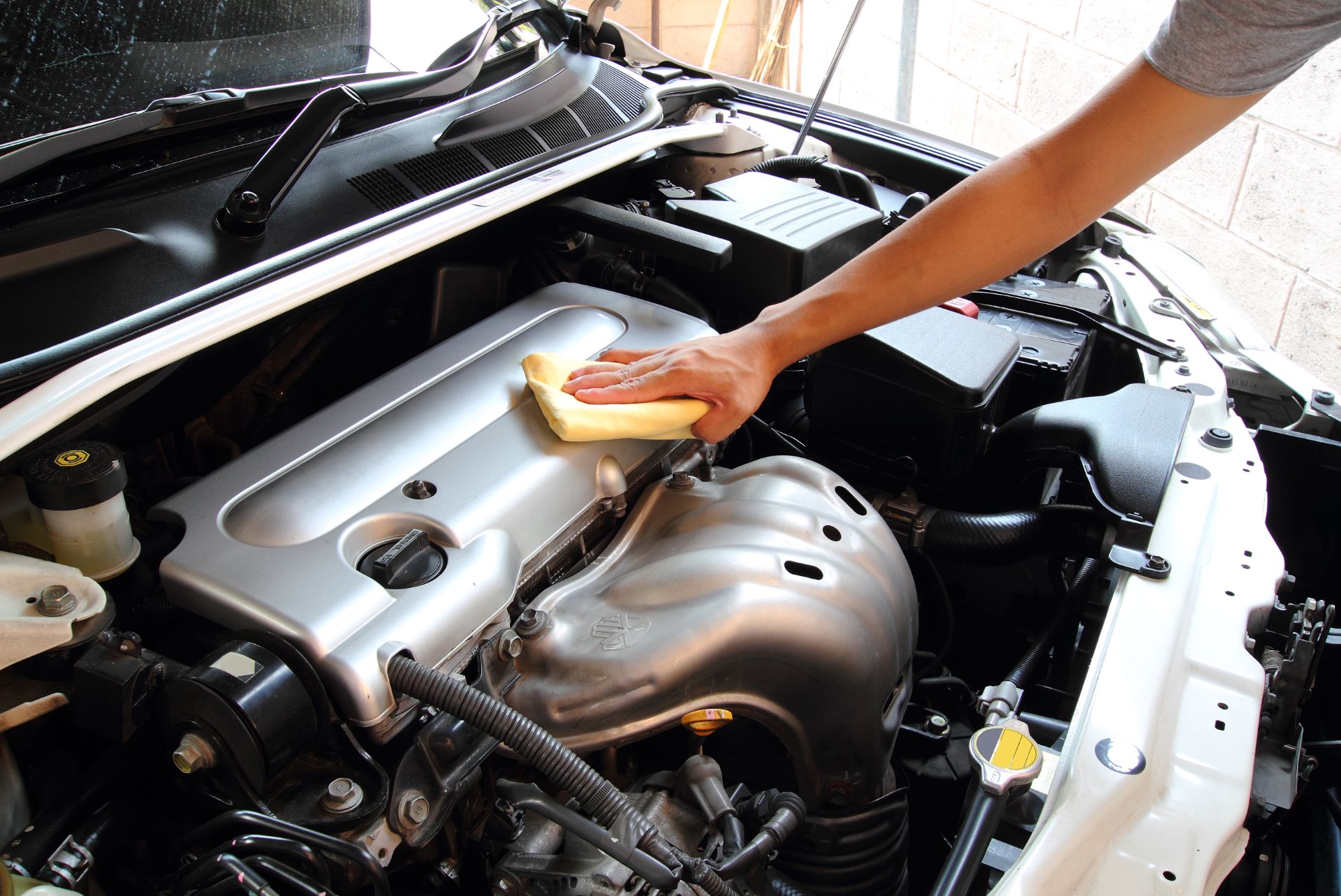 Interior Extras
Make your car's interior look brand new
Interior Renovation Detail
Bringing out all the stops for cars which are severely dirty and require extensive interior detailing. Contact us for a free consultation.
Interior Ceramic Coating
Prevention is better than cure! Coat your fabric or leather interior to make it hydrophobic and UV resistant. Prevents; stains, dirt buildup, oils and fading.
Leather Cleaning
Old and used leather can be left looking oily and be subject to cracking. This treatment includes a 3 stage cleaning for the leather interior of your vehicle to remove all built up residue. The leather is then conditioned and left to rest and absorb. Further nano-coating is recommended.
Deep Seat Cleaning
Fabric Seats are prepared with a dedicated fabric cleaner. The first layer of dirt is agitated and broken down by brush. The seats are then treated to a dirt extraction process via wet vacuuming until the dirt is gone.
Other Extras
For those who believe that the details matter
Engine Bay Detail
The engine bay is safely prepared for a thorough wash. It is sprayed with an appropriate and specially designed degreaser to break down dirt and oil residue and then rinsed. Our dedicated team then manually go over all exposed plastics and hoses with fine bristle brushes to agitate the remaining dirt and rinse once more. Finally, plastics are dressed in a sealing product to prevent the rapid buildup of dirt from road use.
Headlight Restoration
Surrounding areas are masked off for protection and headlights are polished to perfection to remove all traces of external yellowing, leaving them looking brand new. A small touch which makes a big difference!